Do any of these situations sound familiar?
The worker who can't adapt their process to unforeseen changes in their environment, like a part breaking down on the line or a coworker calling in sick.

The frustrated employee who spends more time fixing problems than carrying out their own job responsibilities.

The prideful executive who can't delegate tasks to others causing the whole team to miss its delivery schedule.

The team that fears change and therefore doesn't adopt new strategies in a timely manner.

The scheduling system that doesn't consider the personal lives and attitudinal shifts of the employees, leading to frustration and a high turnover.
You're not alone. We guarantee that clients utilizing the total package of A&A services will meet their minimum rate of return, typically 4:1.
Real-world results rarely come overnight, so every project is divided into four phases. In Phase 1, you are guaranteed a minimum 1:1 ROI – in other words, you can't lose money. In phase 2, you'll reach a scheduled break-even point. Phase 3 signifies the end of each on-site engagement, when you've reach our guaranteed 4:1 ROI. With each engagement, we include at least two years of sustaining leadership coaching and process optimization, which is the 4th and final phase.
Guaranteed Return on Investment
We Guarantee y
ou'll see a
minimum
4:1 ROI, or you don't pay.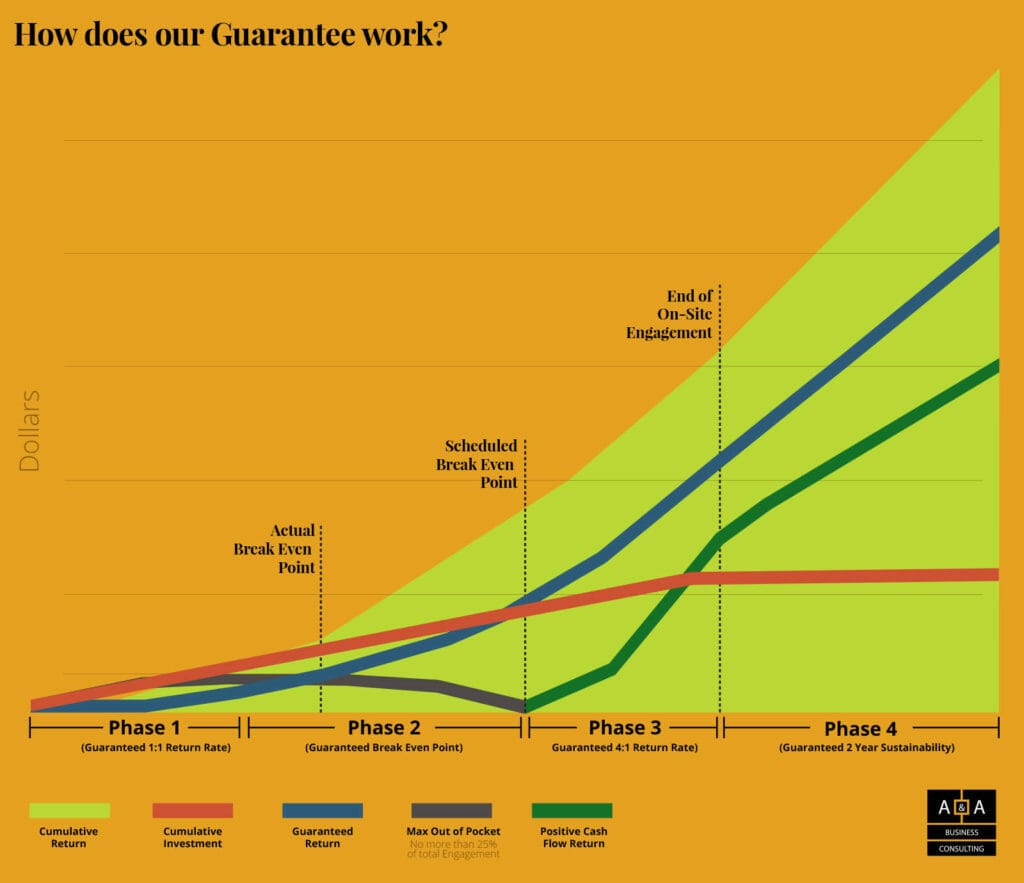 "The team helped me increase the throughput of several of the production lines by almost double within the first few months."
"Not only did Eric's team help my organization to achieve the financial results, he was also able to help me see some of my strongest players for who they were and the opportunities for improvements with others."